Magic shows for ages 4-14
Special magic & balloon animal show for ages 1-3
Ideal for all ages (from 1 on up).
Birthday child is star of show.
Tons of laughter, and audience participation.
A PARENT'S FAVORITE: You can add a workshop where kids learn to do magic! I also have shows for adults and teens.
Your choice of 30 to 45 minute shows. $270 for 30 minutes, $300 for 45 minutes (If you want more time than this, I can also stay longer.)
- Balloon animals ($30 - $40 extra, based on number of kids)
- Magic tricks or magic goody bags for each child (details below)
- Magic workshop after show where kids learn magic ($50 extra)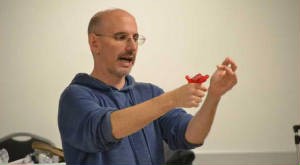 Video of silk that vanishes
After watching a video, you'll need to stop it before starting another video. Otherwise, you'll have multiple videos playing simultaneously.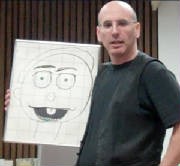 Video of hilarious face that comes alive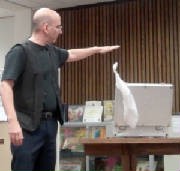 Video of hilarious silk that moves
This is the most popular option.
A professional magic set for each child.
With this option, you won't have to worry about making goody bags. I'll do it all for you, so it's 100% hassle-free. And unlike typical goody bags that the kids throw out, your guests will keep these magic sets forever (and will be thrilling their families with them constantly).
Magic set comes with 4 tricks ($6 per set) Video instructions below for kids to learn the tricks.
One individual magic trick for each child. (Watch the video in "Option 1" for a description.)
This is a great option if you plan to make your own goody bags but would still like to give the kids one trick to take home. I'll bring one magic trick for each child, and you can simply include it in your own home-made goody bags.
Cost is $3 per trick. (I also teach the kids how to do the trick.)
Kids - If you have a goody bag, below are the video instructions.
To view the videos, click on the link and then enter the password provided in your goody bag.